For me, concealer is essential. If I don't sleep my usual sleep (and I require A LOT) I get dark purple under eye circles. No amount of concealer will get rid of the fact that the bones under our eyes create a dent where our eye socket is, or that EVERYONE has tiny wrinkles under the eyes (at every age) so that when we smile both are emphasized, but if you get rid of the purple/blue/brown undereye circles that many of us have, you won't have that sickly, I-haven't-slept-in-days look. And then of course there are the blemishes/spots/acne scars/redness, etc.
If you want the most coverage, go for a cream concealer. These are harder to blend than liquid concealers, but they effectively neutralize and cover everything you need while lasting for a long time. I use Prescriptives Flawless Skin Total Protection Cream Concealer ($17) and it is probably my favorite so far.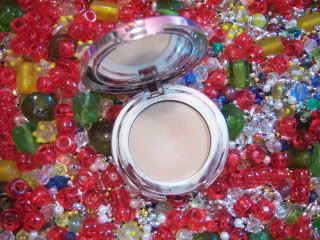 I also use Make Up forever Camouflage Cream Palette No 1 (they come in darker colors and are $36). It has 3 concealor colors and 2 color correctors, this one has orange and green on the left, I saw a darker palette have peach and lavendar. These palettes are good if you are a make up artist, like color correctors, or need a few different colors for different parts of the face. For example, the lightest one covers up this weird scar-thing that I have, but the 3rd one from the left works best for my under eyes. I personally don't use/like color correctors that much, but the range does come in handy for me.
I haven't actually tried Mac's Cream concealers, but theirs is called Studio Finish ($16). They also have a newer one called Studio Sculpt but is a "gel" formula which some think blends easier ($17). I have, however tried their liquid Select Cover Up, which is works well and is good for if you want something lighter than cream, and it blends easier. Whenever I squeeze the tube though, a little too much always comes out so then it goes to waste. Some people don't lik sticking their fingers in pots, but with pots you can get the right amount you want, it's quicker, and plus you can use a brush (and only dip once or use a spatula if you're a make up artist).